Interpreting services by AF-International
You are preparing a tour around your company for your French colleagues in order to introduce them to your business, or you are organizing a small reception with a welcoming speech and a candlelight dinner. Since most of your guests have never been to Germany, you would like to make a good impression about this country, your company and people. You will have to deal with these colleagues professionally from time to time and, of course, you would like to have a relationship of mutual trust and respect with them.
Interpreter ensures immediate understanding between groups, redirects questions and answers them. Thus, several participants get better acquainted with each other. The first step has been made; now guests will share the impression about your company and your family that they have received during their visit to you. First private contacts have been established. Purely business German-French relations between employees have turned into more personal. Your colleagues can now link faces with names; they know about high-quality of work you do, integrity, reliability and flexibility have suddenly reached a completely new different scale.
As a writer, you would like to know could your story or your autobiographical novel find resonance in France, or, on the contrary, in Germany. You are writing a presentation text and looking for an excerpt from your work to be used during a lecture. Translator translates documents and finds out the idea of literary characters with you so that when they read your work they would be able to correctly answer questions from the audience. Thus, you can win on an international scale. Thanks to intercultural counseling of your translator, you can avoid tactlessness, feel confident and free when it comes to greetings and small gestures. Thus, you express your respect to your new business partners and earn their respect. Please contact us to discuss the contents of the translation and our conditions.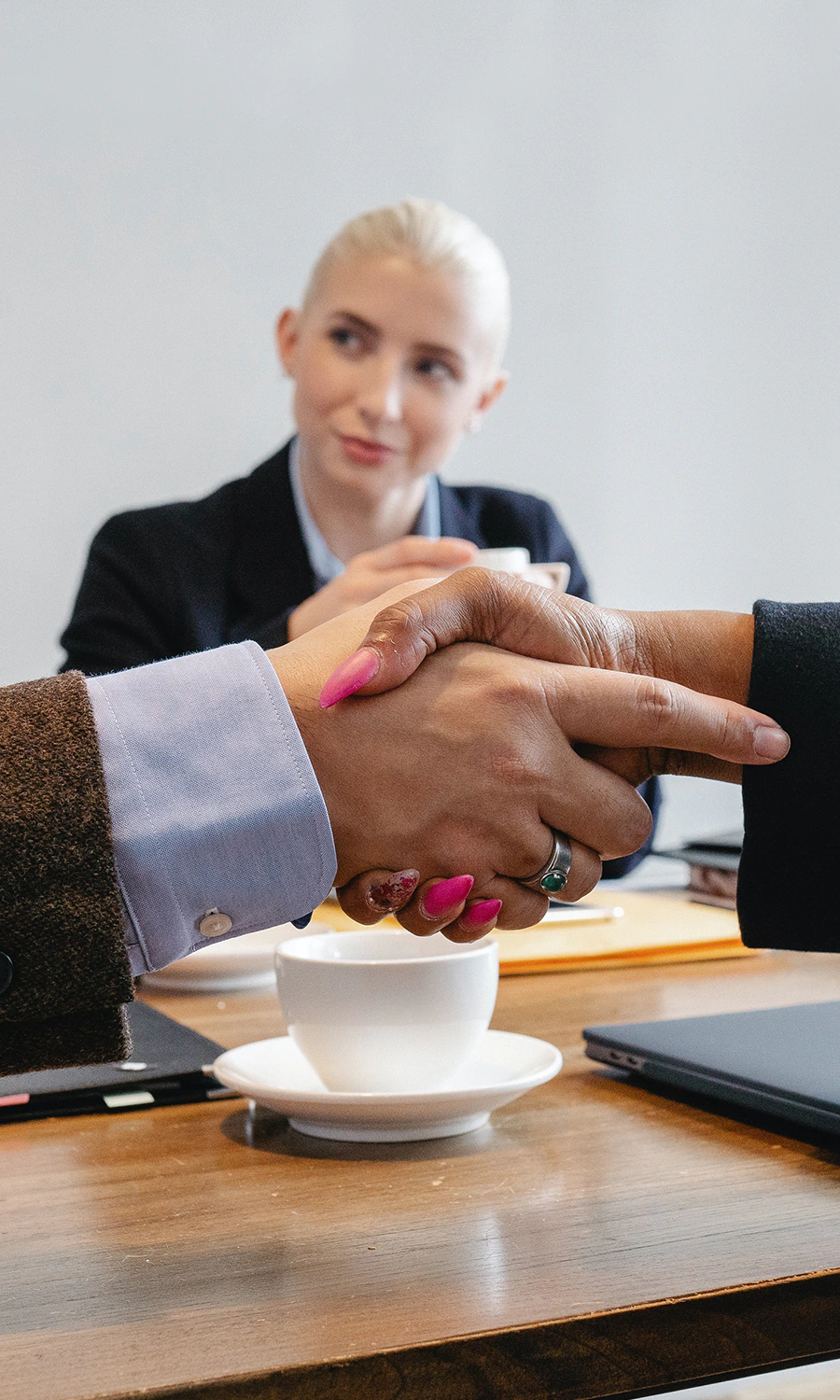 | | Per hour | per afternoon (4-5 hours) | full day (8 hours) |
| --- | --- | --- | --- |
| Consecutive interpreting into French (professional terminology) | 150 € | 500 € | – |
| Interpreting of negotiations (2 negotiation participants) from French into German and German into French | 200 € | 700 € | – |
| For special cases (invitations, weddings, social gatherings, reception of foreign business partners…) | 80 € | 250 € | 350 € |
Upon request, we will gladly provide you with a quote. Please feel free to contact us.